So, as many of you know, I recently bought a Mac. I love it. It's cool, it works well, I can produce music, and videos on it. It's awesome.
So today, I went on the Apple site, and immediately, my face turned to this.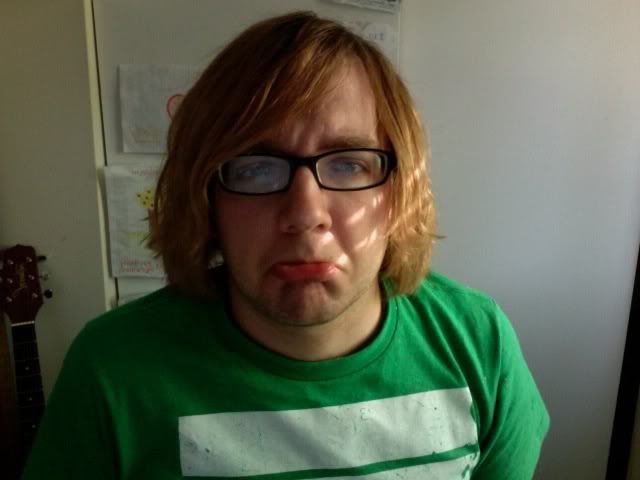 Why, you may ask.
Because not even two weeks after I purchased my beautiful iMac, Apple started giving away free iPods (your choice, anything from the Nano to the Touch) with purchases of Macs, for college.
And yes, my purchase was for school, as I knew my laptop wasn't going to make it through four more years (since it crashed before I even started school, and crashed last time I was in college).
I do have an iPod, yes. A Nano, and I love it. Unfortunately, when my laptop crashed, my music went along with it, leaving me with only a few CDs (I don't really own CDs anymore), and an iPod that can no longer be adjusted, because it's configured for Windows, and not a Mac (if anyone knows the way around this, please, help me with that).
The irony in my life is simply too much.
However, onto other things, I am dating someone. Someone who speaks english, no less (sorry, Joni, but your secret is still safe with me, for now)! More on that later. But she's fun, I enjoy her. Yes, mom, her name starts with an M, but it's far too early for that to matter. I have a couple pictures of us, but not any that I really like.